The house washed up years later, on a lonely beach with a new foundation of rocky barnacles. It showed no signs of its youthful beauty and teenagers were quick to invade it. They further sullied it with their used condoms, empty beer bottles, and ghost stories.
At the height of its second life, none of the house's inhabitants—or rather, visitors, for no one ever stayed very long—ever paused to imagine the dwelling complete, roofed, and sturdy. The reincarnated house preferred it that way, liking its temporariness to the stiff perfection of city life. Yes, the house felt more alive than ever.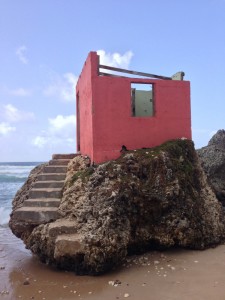 My 100-word contribution to Friday Fictioneers, a cool writing blog that I just discovered.