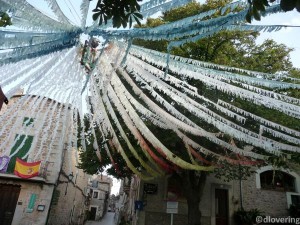 Juan Carlos tried to lose his dead wife in Barcelona. Days he spent wandering tight cobblestoned streets, staring at the blaming sun. When he stumbled across the wedding party under a canopy of streamers, the bride young and glistening like a confection, the groom stiff with nerves, he fell to his knees on uneven ground.
The priest, partaking of a glass of sangria and wishing his newest conquests well after performing for them, saw Juan Carlos whispering and stooped down.
"Help me, Father, I've sinned," JuanCa begged helplessly.
The priest downed his wine and wiped his face, revealing a smirk.