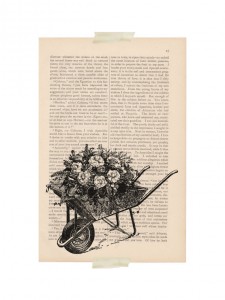 Hands full shelling spring peas and chopping artichokes for ragu.
Valentina said hi through the window. Bare-backed and pushing a wheelbarrow of flowers she stopped all the clocks.
Elbow-deep in pasta dough. "Supper's at six."
A bare wrist held high, her reply.
Did you know that according to the Urban Dictionary, clock stopper means someone very ugly? Obviously, I'm reclaiming it.