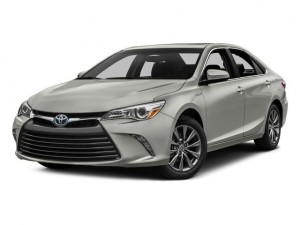 Chad came into my office wearing his full-length down coat that made him look like a walking sleeping bag. He pulled off his fur-trimmed hood to reveal movie-star hair.
"Shift change," he boomed, laying his snow-caked shovel on my desk.
"Watch it, man!" I yelled as I removed the shovel from the Johnsons' paperwork. "Do you know how fucking long it took me to work up that sale?" I asked, but I must have sounded rhetorical 'cause Chad just sloshed past.
"Let me play you a sonata, Jimmy," he said. "Get your boots on. I did the Prius row. You take the Camrys. You pass the torch to old man Zeke at 7. That gives you two hours. Spend it with your head up your ass for all I care, just don't mess with my tits."
"Your what?"
"Tits," he signaled crudely with his hands to indicate a large pair of jugs. "You'll see," he winked.
I hated Chad.
"Anyhoo, leave the tits for the transport dudes. Give those poor slugs a laugh."
"Right, Chad."
He disappeared into his office across the hall. Ours were absolutely identical, same breast-cancer awareness sticker on the soulless windows, same Formica desk, same dot matrix printer, even the same photograph of an old-time steam train on the wall. Somebody had a sense of humor around here, but I was still too new to know who.
I pulled my boots out from under the desk and slipped off my Italian leather loafers. Most ridiculous footwear on the planet, those loafers. Cost me more than a whole paycheck, and worst part was they weren't my only pair. Selling cars is half looks and half lies and the two are interchangeable. I pulled my coat out from behind the door, put it on, and grabbed the dripping shovel. It left a trail as I headed outside.
"Enjoy yourself, Jimmy boy," Chad called from his office. He raised his Styrofoam cup as I passed. What a jackass.
Outside, Chad had shoveled a straight path to the Prius row, no mistake I'm sure. He'd left a perfect set of double-Ds on the first hood in the row, and one on the next, and the next, all the way down to the end. Nice.
I hadn't always wanted to sell Japanese cars at a dealership in the burbs, no way. I'd majored in finance thinking I'd get a job at a bank downtown, but my parents' house had the gravity of a neodymium magnet. I couldn't escape the place. Downtown may as well have been Johannesburg. At least I was saving, and whenever I did manage to get out, I'd have a killer shoe collection. Mom and Dad wouldn't live forever, would they?
I shoveled between two Camrys and went to work cleaning the first hood, careful not to scratch the Blue Streak Metallic paint. Bastards would dock my pay for that. I worked my way around with the brush, then came back to scrape the hood. I moved on down the line to a Ruby Flare Pearl and a Midnight Black. I would have gone for the Blue Streak, but I don't drive Japanese. The old folks were crazy for the Parisian Night Pearl, and I worked my way through five of those. My fingers were popsicles by then, and I wanted to get back inside so I gave up on the scraping.
I cleared the hood of a Cosmic Gray Mica and I was working on the driver's side window when I saw something in the driver's seat. Something that looked suspiciously like someone. I finished cleaning the window and stuck my face up to the glass to get a better look. What I saw threw me back a few feet and I hopped around from foot to foot, hollering.
I breathed deep and tried the door. Course it popped open, no trouble. Old man Zeke was slumped against the black leather-trimmed seat, clearly departed. Worst part was his pants down around his knees. Whole thing undid me, and I turned away to puke in the snow.
I cleaned myself up and turned back to the Camry. Old Zeke had a lipstick print on his neck that filled in a lot of the blanks.
"You kidding me, Zeke? A Camry? You should have gone for the Blue Streak, old man."
If you know me, then you know just how much I love car dealers.